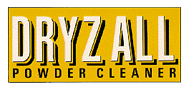 STALL POWDER - For Horses and Other Pets



Environmentally Safe • 100% Natural



Dryzall Stall Powder is an all natural, non-toxic, non-caustic, and totally biodegradable product. Harmless to horses and Humans. You and your horse will love it!

Eliminates ammonia odor instantly.
Prevents the growth of undesirable organisms and bacteria for several months.
Extends bedding life.
Absorbs all liquids.
Neutralizes acidity of urine.
Helps repel flies
Works with any type of stall surface OR any type of bedding.

---

Pricing and Packaging Information

---

Qty
Description
Price
1 Tub
10 lb. Stall Powder
$ 15.00
Case
2 - 10 lb. Stall Powder
$ 28.00



We are Moving - Call for Closeout Pricing

---

---

To Order Call (203) 513-9338
or Email Dryzall@gmail.com

---
Other Links for Horse Enthusiasts

HorseWeb contains Web Pages of horses, horse products and services.